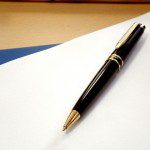 Finding the right career – one that is rewarding, meaningful, and enjoyable – is one of the most challenging things a person will ever do. With today's tough job market, it's important that professionals find their competitive edge. An outside opinion can be helpful to guide you in times of uncertainty or in moments for motivation.
The Ladders points out that a career coach can help job seekers handle everything from resume consulting to interview training. Choosing the right coach can not only help you land a great job, but ensure it's the right fit, giving you the long-term success you desire.
Here are some things a career coach can do for you:
Expert Career Advice
Before you launch your next job search, a career coach will act as an advisor to determine your skill set and long-term goals. Then they will help you come up with a strategy to achieve your goals.
Resume Review
A career coach will review your existing resume and provide tips on how to improve it. They can also review your LinkedIn profile.
Job Interview Training
A career coach can help you formulate responses to match your personal branding, so you'll know how to answer difficult questions.
Do you feel stuck in your career? Do you want greater professional success? Career Coach Deborah Sakelaris is known for her exceptional personalized career coaching programs focused on client's very unique needs. Her only focus is about getting real results and going above and beyond traditional routes to help you achieve your career goals. Contact Deborah today to learn more about Career Coaching.