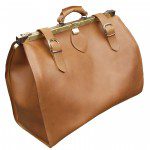 This New Year I would like to challenge you to learn to make conscious choices, choices that are made in the present moment, without all the emotional "baggage" we carry around.
You can think of that baggage as being packed in a suitcase, being an energy block that we carry around with us that dictate how we see the world and that hold us back from reaching our unlimited potential.
One type of suitcase contains your limiting beliefs. Beliefs can either help you or hinder you; limiting beliefs are those that hold you back from success. If you do not believe something is possible, you're not likely to attempt it. Even if you do attempt it, you won't devote much energy to achieving that goal.
Limiting beliefs are general beliefs about the world, your environment and situation, and the people around you that stand in your way. More often than not, you accept a limiting belief as true because you've learned it from someone else, or from an "authority," such as the media, a book, or a movie. You assume that it's "just the way it is."
Here are a couple of common limiting beliefs that hold many of us back. How about you have to work really hard to achieve success? Or that successful people are lucky? Or that you have to have money to make money?
There are several ways to challenge limiting beliefs. You can explore the effect the belief has had on your life, look for proof of its truth (or lack of proof), or modify the belief or aspects of the belief to better serve you. Simply examining the belief with questions like "How true do I believe that is?" and the rhetorical "Where did I get that idea?" can also work remarkably well. Once you overcome limiting beliefs, they can no longer hold you back.
This month, think about examining the contents of your limiting beliefs suitcase. Unpack it, and see how much lighter you feel.