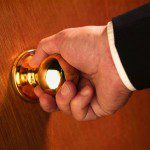 Based on a survey of 5,000 U.S. households, only 45% of those surveyed say they are satisfied with their jobs.  How about you?  My e-book, Opening Doors to Your Best Career, will help you create job satisfaction for yourself and will assist you in finding your best career.
If you're unsatisfied with what you do every day at work, it takes a toll on your overall health, mentally, physically, and emotionally.  If you don't find your work meaningful and rewarding, it's hard to keep the momentum going to advance your career.  Studies have shown that we are more likely to be successful in a career that we feel passionate about and enjoy going to every day.
Knowing the knowledge, skills, and abilities you possess as a result of your work, school, or volunteer experience are important to the next step in your career search.  Once you find a position that aligns with your values, interests, and lifestyle, you can compare your experience to the requirements of the position and begin planning how to fill the gaps so that you can achieve your career goals.
Download Opening Doors to Your Best Career for free here and receive my five steps to career success.