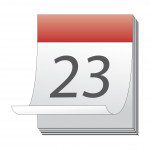 Do you dread Sunday evenings? A poll conducted by Monster.com found that a whopping 78% of surveyed adults worldwide experience the "Sunday-night blues" thinking about returning to the office on Monday.
Rather than dwelling on unsettled business or upcoming deadlines, make an effort to enjoy the last bit of your weekend. Below are 5 things that successful people do on Sunday nights:
Spend time with family and friends – Successful people know that their weeks will probably be jammed so they make the most of their Sunday nights by spending time with loved ones.
Plan something fun – Being focused on the fun will take your mind off of Sunday-night blues.
Catch up on reading – Most successful people read every night before bed and Sunday night is a good time to catch up on any reading that has been neglected.
Relax – When you know that the week ahead will be busy, a good night's sleep is essential.
Reflect – The end of the weekend can be a good time to take a step back and catalog your feelings. The process will provide you with a valuable emotional release.
What do you do to combat the Sunday-night blues? You can see the full list from Business Insider here.