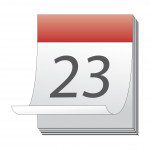 When starting in a new role, position or industry, one thing is certain – you will have to make changes. Michael D. Watkins, author of "The First 90 Days: Proves Strategies for Getting Up to Speed Faster and Smarter", refers to these changes as transitions.
These transitions happen in a critical time. In fact, Watkins argues that impressing your manager and co-workers with in the first 90 days is not only essential to your current role but also for your overall career!
Why 90 days? Watkins points out that it's a quarter, which is a recognized time frame in the business world. "Companies often track how they're doing based on how much progress they make each quarter—and you should too."
In an interview with LearnVest, Watkins gave some tips on how to make the right first impression:
"Lots of my research shows that what you do early on during a job transition is what matters most. Your colleagues and your boss form opinions about you based on limited information, and those opinions are sticky—it's hard to change their minds. So shape their impressions of you to the best  of your ability.
Take time to observe the office culture, and try your best to blend in. And always listen before you speak. Sometimes people feel a need to prove themselves early on, so they form an opinion before they really know what they're talking about.
Also, don't talk about the last company you were at or put awards that you won at your previous employer on your office wall. Nobody wants to hear or see that, especially if your old company is considered a competitor.
Lastly, follow up. If you promise someone something, make sure you deliver what you said you would on time. That builds trust."
With the Rodas Coaching first 90 day program, Deborah will walk you through the following steps, opening the door to success for you in your new career:
• Promote Yourself: What will my impact be in the first 90 days?
• Accelerate your learning: Learn the new culture and communication style and adjust to it.
• Secure early wins: Have confidence even if you don't know all the answers (if you did, how boring would your job be?).
• Keep your balance: Create and enforce personal disciplines.
• And have FUN!
Deborah believes that we are most fulfilled when we have a career that reflects our values and makes the best use of our talents. Rodas Coaching provides a total career strategy for finding AND succeeding in a position that is compatible with your true values and desired lifestyle. Contact Deborah for your free consultation!