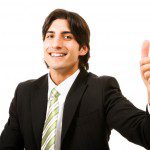 It's important to know your strengths when trying to find a job. What are you great at? Which skill sets are most useful? What type of work environments do you thrive in? One way to keep track of your strengths and interests is a brag sheet.
What is a brag sheet? The Ladders defines a brag sheet as a place to record all your professional accomplishments and contributions.  Here are five tips to help you build your own powerful brag sheet that can help advance your career:
Be results oriented
When chronicling your accomplishments, think in terms of results.  What was the outcome of your actions? Did you reduce costs or grow sales? Even if you can't think of numbers, try to think in terms of better, faster and cheaper.
Capture the little details
Include relevant details like dates, locations, and the names of people and organizations that were involved in your work. Add in client reviews, customer testimonials, and other kudos you've received from colleagues and managers.
Don't become stagnant
Your brag sheet is a living document and should be updated on a regular basis. Carve out at least an hour each quarter to add new events and review your brag sheet.
Brag with your bullet points
When updating your resume, identify the accomplishments and contributions that are most relevant to your career goals and use those to craft the bullets under each of your previous roles.
Prepare for negotiations with data
It's much easier to negotiate with confidence when you're armed with data. You don't need to bring your brag sheet to your interview, but you should be able to cite some recent accomplishments that demonstrate the value you bring to the organization.
Take some time to create your own brag sheet using these tips.