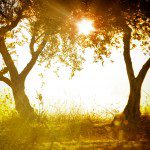 Did you know that Autumn is the best season to look for a new job? Let the crisp cool air revitalize your job search!
5 steps to make your career dreams a reality before the end of the year:
1. Get focused
The summer is a tough time to spend inside job searching. Who wants to sit at a computer all day when you could be swimming with your friends or taking a vacation? In autumn, school starts back up, people go back to work and the majority of those distractions disappear. You'll be able to focus better and hopefully land a new job in less time.
2. Have a current resume and LinkedIn profile
Go into your autumn job search armed with a truly stunning resume and LinkedIn profile—one that will fill you with confidence! Have a professional review and rewrite these documents to make you stand out from the crowd.
3. Create a clear, concise and understandable elevator pitch
Break your basic elevator pitch down into three parts:
Intro to you, discipline, sector
Value you have brought previously (one or two "knock out punches" (i.e.. financial & other tangible performance results are ideal here)
Aspirational piece – what are you now looking for?
4. Build a networking strategy
Recruiting budgets start to shrink as the end of the year approaches, which means that more job openings will likely be filled through employee referrals or networking. Meet new people online and offline to learn about unadvertised job openings for which you might be a good fit.
5. Manage your search proactively
Documentation and follow up are the keys to any successful job search. Create your own job search log or use the job search log template that Excel offers to make sure you are documenting every single activity you do to land your next position. Once your documentation is completed each week, you will be able to see who you need to follow up with to move you closer to your dream job.